The UK construction industry is one of the largest industries in the UK economy. From early starts to late nights in often cold and dreary conditions it's no surprise that those working within it are suffering in silence.
The UK construction industry is still an extremely male dominated field in 2023 with 1.8 million males being employed compared to the 340,000 women. The fact men often feel less comfortable discussing personal problems, coupled with the recent cost of living crisis made us want to take a closer look and raise awareness surrounding the battles some of these men bottle up inside.
​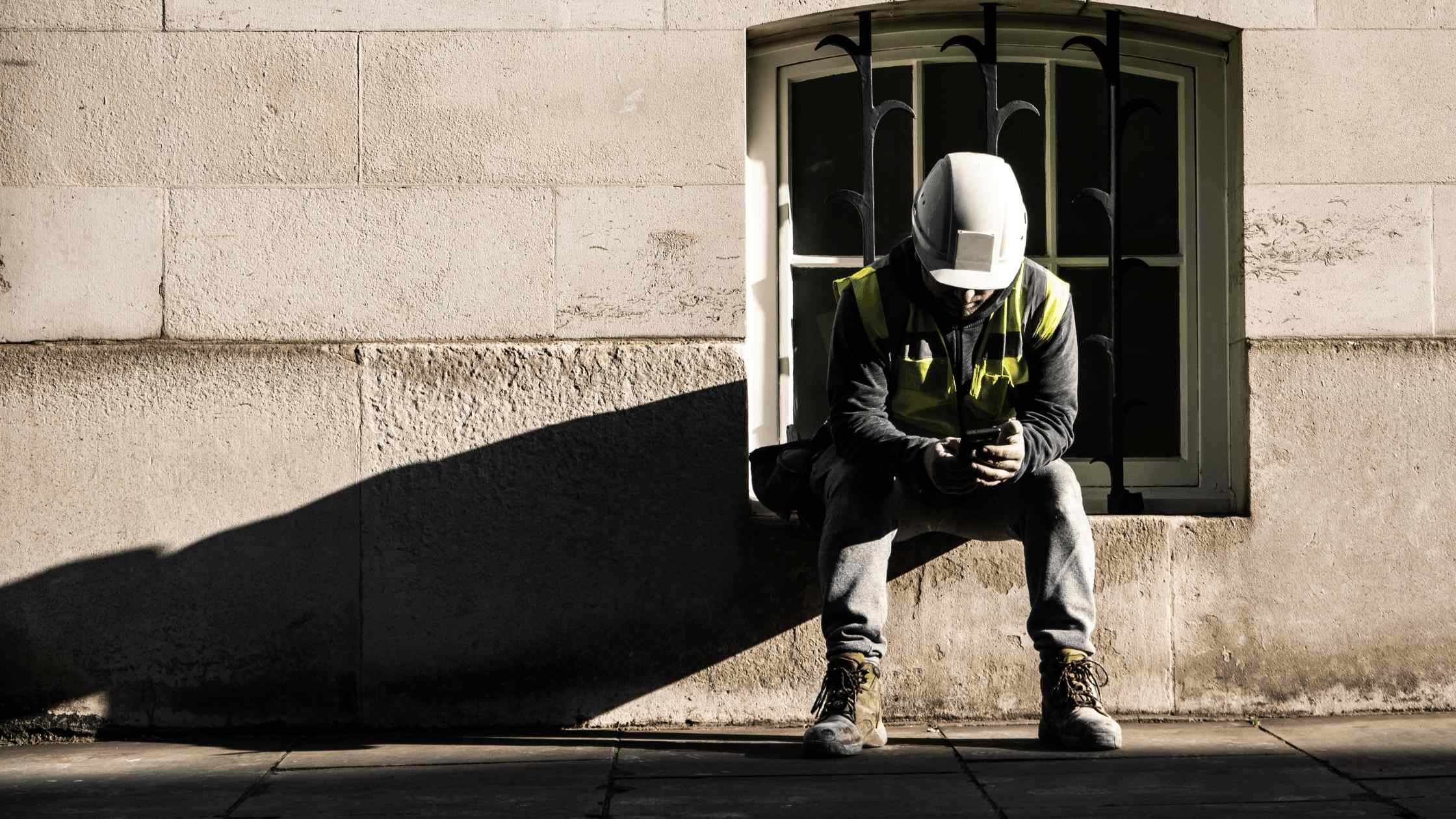 Stigma: why is it the norm to stay silent.
The "macho" culture often associated with construction can discourage men from opening up about their emotions, perpetuating a cycle of silence that only exacerbates their struggles. Men often feel as if no one wants to hear their problems, and the fast-paced nature of the construction industry only makes this more apparent. With everyone seeming to have something to do at all times, it makes it hard to let your guard down and have a real talk.
What are the problems these men face?
Work environment: The construction industry is known for its physically demanding and high-pressure work environment. The constant pressure to meet tight deadlines, adhere to strict safety regulations, and manage heavy machinery can create a stressful atmosphere that takes a toll on mental well-being.

Isolation: Construction work can often require uncommon hours, remote locations and more factors leading to feelings of isolation. These shift patterns and months away from family and friends on large projects really takes a toll on those in the industry.

High risk factors: Some construction jobs involve higher risks, such as working at heights or with heavy machinery. The awareness of these risks can contribute to anxiety and stress.

The cost-of-living crisis: With inflation on the rise, the cost of almost all living essentials has gone up. According to a recent survey, 59% of UK tradespeople have stated that the cost-of-living crisis directly impacts their mental health. It was the second most likely factor to have an effect, behind their finances.
What's the data telling us?
This all helps us paint a picture of what's happening in the industry. The construction world faces a serious problem, its workers are more susceptible to suffering from mental health issues such as anxiety compared to other industries. While less than half the companies they work for offer any form of support.
And with people leaving the industry off the back of this issue, we need to raise awareness around the topic in order to prevent one of the UK's largest industries from disbanding before we know it.
What solutions can Anderselite and the wider industry provide?
In order to see change we need to restructure how the industry offers out support to workers. Industry associations, unions, and government bodies all have a role to play in advocating for change. Collaborative efforts can lead to improved policies, increased funding for mental health initiatives, and a broader awareness of the challenges men face in the industry. On a smaller scale organisation can create opportunities for social interaction, team-building activities, and regular check-ins can help combat this isolation and foster a sense of community among workers.
We at Anderselite are here to help those struggling, we recently partnered with Andy's Man Club who offer over 120 support groups every Monday (apart from bank holidays) for men to open up to one another about the hardships they face. We encourage anyone who is suffering to seek help through organisations such as Andy's Man Club and get the help they need in a safe and supportive environment.
By acknowledging the struggles those working in the industry face, we can slowly remove the stigma around speaking up and seeking help, regardless of the stereotypes in your profession. It's time to recognise that strength comes not just from bricks and mortar, but from the courage to seek help, the resilience to share vulnerabilities, and the determination to build a brighter future for all those who contribute to the industry's success.
By actively seeking out talent from all walks of life, Anderselite is driving positive change in the construction sector. Through these efforts, we can build a stronger, more open industry together.
​