​Pride Month is a time to honour and celebrate the LGBTQ+ community, highlighting the diversity, resilience, and achievements of queer individuals from all walks of like. The construction sector, a traditionally male dominated field, has often struggled with queer representation. Which is why, we want to talk about Ollie King, 27-year-old roadworker and participant on BBC's 'I Kissed A Boy', the UK's first ever gay dating show. The show brought together a group of single men looking for love, including Ollie, who met for the first time at a picturesque Masseria in Italy. The show is breaking boundaries and stereotypes, showcasing diversity in the queer community across, race, class and occupation.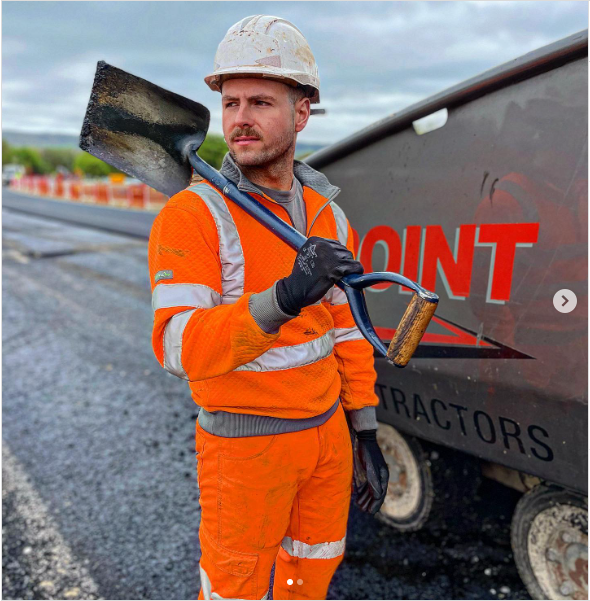 ​
Breaking Stereotypes
Through his platform on 'I Kissed A Boy', Ollie has shown the world that sexual orientation has no bearing on one's abilities or career choices. In an industry often associated with traditional masculinity, Ollie's describes himself as a "gay man in a straight world". His courage and determination have shattered stereotypes, paving the way for a more inclusive and accepting environment. In one particularly vulnerable moment on the show, Ollie explained how much he worried about the prospect of coming out to his dad, especially as 'the men are very much the men' in his family, but after coming out Ollie says 'I saw a side to my dad that I'd never seen before, and I really appreciate that. From that moment, I felt the world could throw whatever it needed at me - my parents are behind me'.
Embracing Authenticity
Ollie King's story is not just about his professional accomplishments but also about embracing authenticity. By openly sharing his experiences as a gay man in a male-dominated field, Ollie has inspired others to be true to themselves and create a more welcoming workplace. His advocacy for diversity and inclusivity extends beyond the construction industry and has a positive impact on society as a whole. After the show, he's been inundated with messages of support, but the most important one came from a local carpenter:
'There is a carpenter in my local area, who reached out to say he'd been struggling for years with his sexuality and had been watching the show in secret because he still lives with his dad and brothers.

'He said: "After seeing you on screen I've conjured up the courage to come out. I know you work in a masculine environment too so to see that you can be confident and happy has made me feel like it's doable. Thank you for showing me the way".'
Stories like this highlight just how important representation in the media is, but also serves as a reminder that queer people come in all shapes, and sizes and work in all industries.
The construction industry can sometimes be challenging for LGBTQ+ professionals, with lingering prejudices and a lack of representation. Ollie's journey as an openly gay road worker emphasises the importance of creating a supportive environment where everyone can be themselves at work.
Inspiring Future Generations
Ollie King's story serves as an inspiration for future generations, showing them that their sexual orientation should never limit their aspirations or career choices. A fan favourite on the show, audiences fell in love with Ollie's cockney charm, and the way he embraced his trade and his masculinity alongside his queer identity. His Instagram showcases that he is just as comfortable with a high-vis jacket as he in hotpants. By sharing his journey on social media and appearing on a show like 'I Kissed A Boy', Ollie is reaching out to young individuals who may be questioning their own place in the world. His positive influence encourages others to pursue their dreams regardless of societal expectations.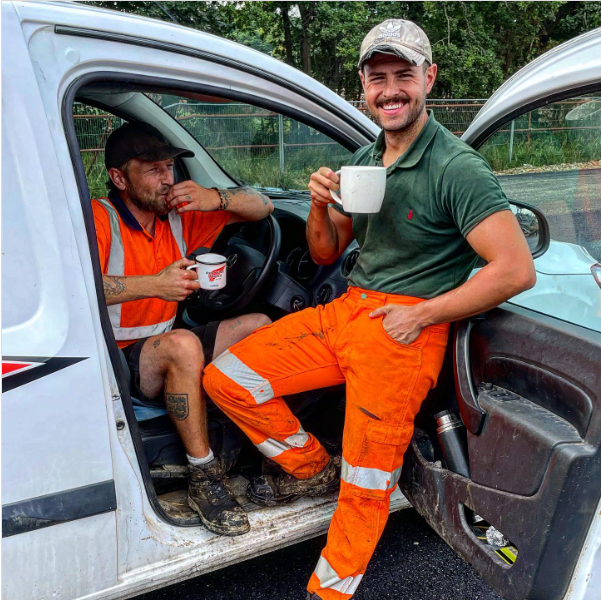 ​
Promoting LGBTQ+ Visibility
As we celebrate Pride Month, it is essential to remember that LGBTQ+ visibility and representation go beyond a single month. Ollie's accomplishments highlight the significance of integrating LGBTQ+ perspectives into every aspect of the construction industry. By recognising and amplifying diverse voices, Anderselite and other companies can create a more inclusive and progressive future for the sector.
Ollie King's story reminds us that true progress lies in embracing diversity, challenging stereotypes, and creating an inclusive environment where individuals can thrive. As we celebrate Pride Month, let us honour the achievements of LGBTQ+ professionals like Ollie and continue to work towards a future where everyone, regardless of sexual orientation, can pursue their passions and contribute to the construction industry with pride.
By actively seeking out talent from all walks of life, Anderselite is driving positive change in the construction sector. Through these efforts, we can build a stronger, more vibrant industry together.
​