The Bramley-Moore Dock area of Liverpool is a hive of activity with construction progress on Everton's new 52,888-capacity stadium well underway.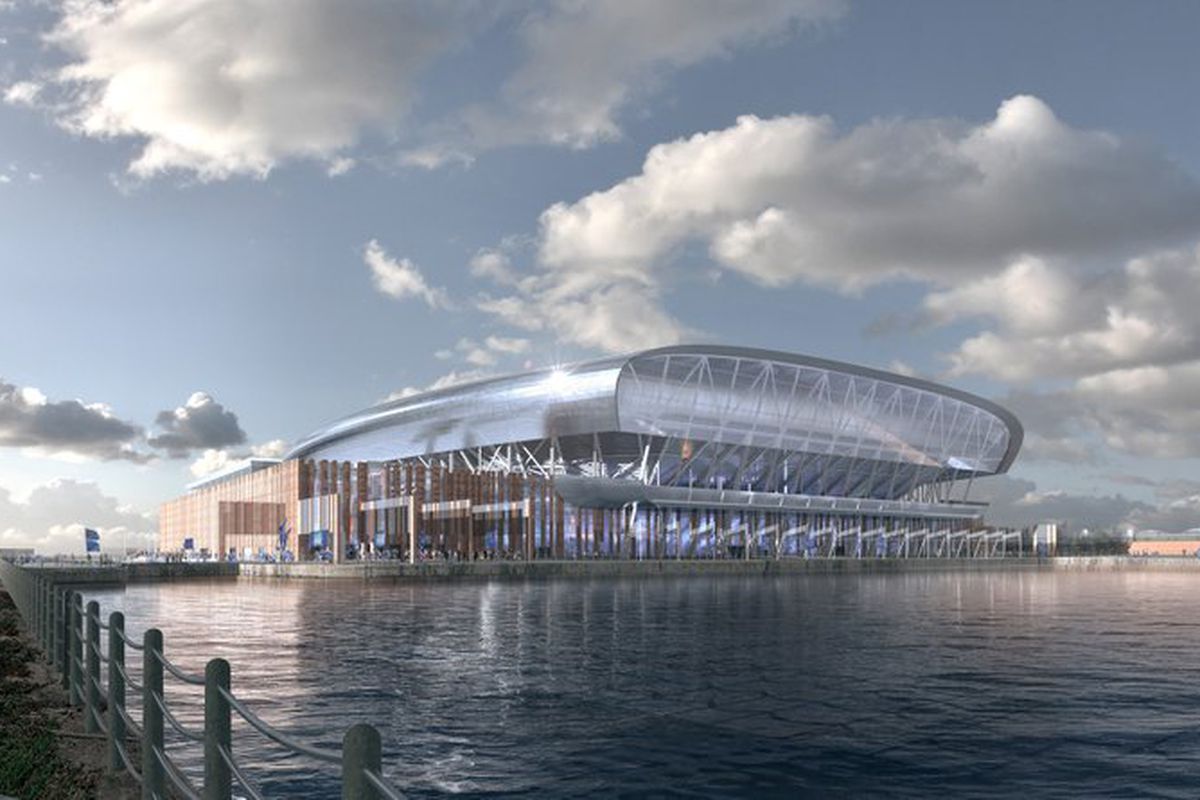 The £500million replacement for the 39,414-capacity Goodison Park, home of the Toffees since 1892, broke ground in August 2021, and could host its first match as early as 2024.

The dockland site of the new stadium is currently filled with water, but at the start of November, Everton confirmed that they had begun filling the dock with huge amounts of sand. This sand had been collected from the Liverpool Bay and the Irish Sea and was transported to the River Mersey before being piped into the dock using a dredger. The sand has then been fluidised before being hydraulically pumped via a pipeline to a spreader pontoon. The displaced water will flow into a neighbouring dock.
Some 450,000 cubic meters of sand will be used over a four-month period to infill the dock. Once the dock is filled with sand, it will be pressure compacted to form a solid area upon which the foundations of the ground will be built. The sand will be compacted using a 16-tonne weight, which will be dropped on it at a rate of 60 times per minute. Once the density has been checked, the foundation work can begin.
Before this process could be undertaken, the dock had to be checked for any potentially hazardous materials that could hinder the process. A giant rake was attached to a boat and dragged along the bottom of the dock and any such materials were collected and disposed of in a process known as dock raking.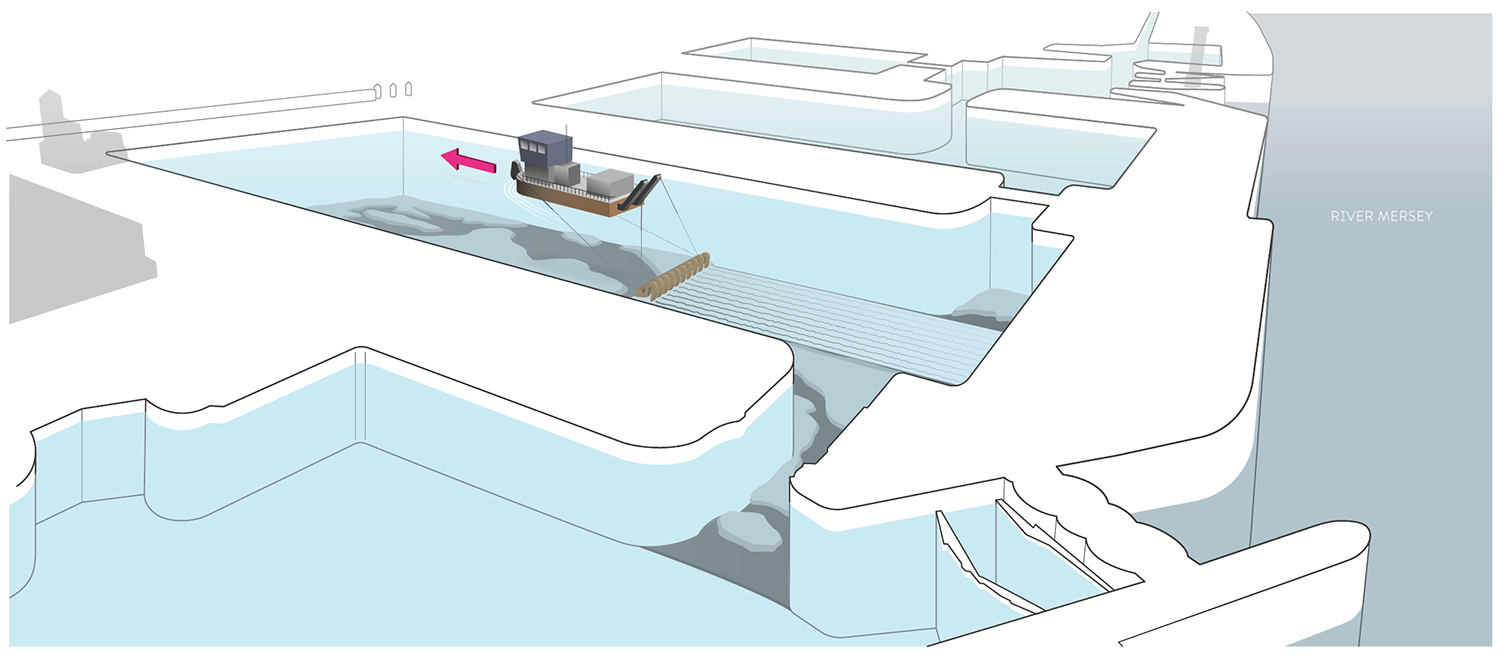 The new stadium will be constructed using glass and steel in a bowl design, featuring a single 13,000-seater stand behind one of the goals that's reminiscent of Tottenham Hotspur's stadium design. In order to address heritage concerns raised by Historic England with regards to the historic character of the docklands area, the stadium's height was reduced so that it classes as a 'mid-rise' building and in line with Liverpool City Council's World Heritage Site Supplementary Planning Document.
As part of the amendments, the brick façade of the stadium has also been simplified to make the tribute to the Archibald Leitch latticework - synonymous with Goodison Park - more obvious. Solar panels have also been relocated to the stadium's roof.
The stadium has been designed by MEIS architects and engineers BuroHappold. Contractor Laing O'Rourke is leading the construction. Director of UK building Paul McNerney said:
"We will harness our digital-engineering expertise, experience of delivering sports stadia and sector-leading manufacturing capabilities, using products made at our two UK factories, to create a world-class stadium for Everton and their fans."
Search for our latest jobs in construction here