The coronavirus pandemic hit the construction sector hard in 2020. With the dust settling on a turbulent time for the industry, a report by the Office of National Statistics shows the true impact of the lockdowns.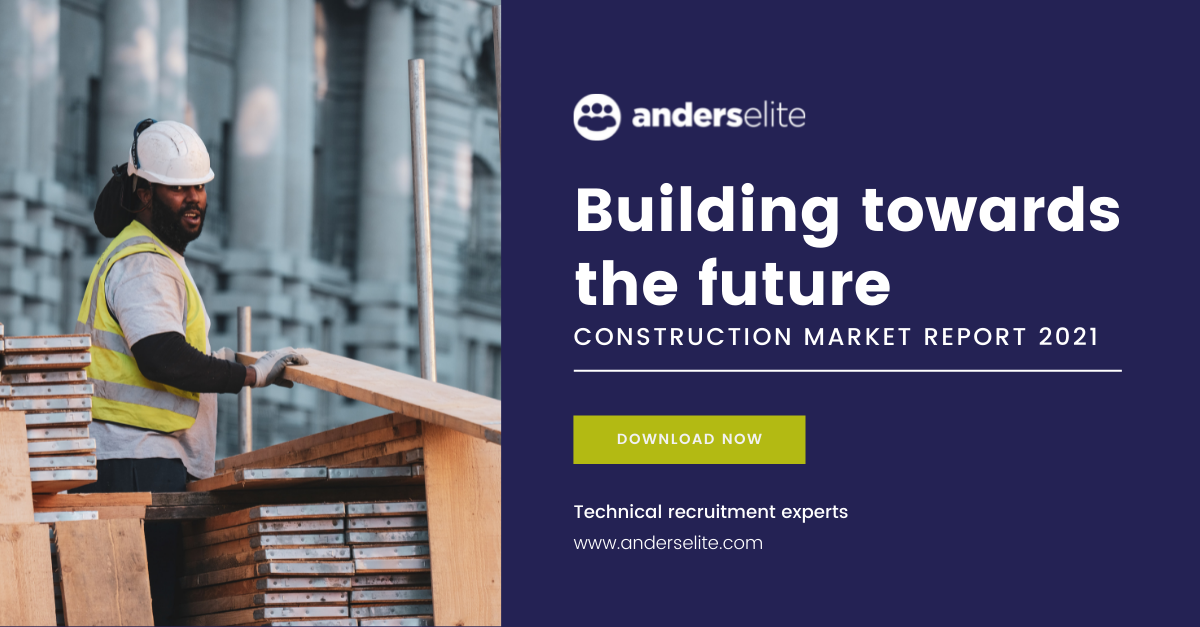 The monthly all work index almost halved from around 100 in January 2020 to 55.9 by the peak of the lockdown in April. New housing was among the biggest hit, dropping almost 70% from February to April 2020.
The recovery is certainly well underway though. Throughout the second half of 2020, activity levels began to quickly improve.
In our Construction Market Report, we take a look at:
The current trends and challenges of the construction market

Spotlight the most sought-after talent over the next 4 years

Show how a managed service provision can allow Anderselite to handle all elements of the contingency hiring process, drastically reducing costs and ensuring talent flow.
Read the full Construction Market Industry Report below:
​
​
​
​